You've no doubt heard the old saying about politicians: "If their mouth is moving, they're lying." We need a similar one that tells you to expect the opposite of what they say. "Patriot Act" comes to mind. Look at the places that hate God and endorse Darwin.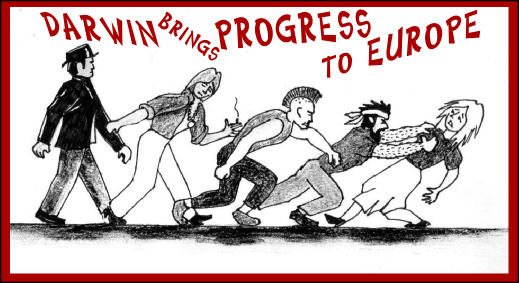 Another old saying that I could modify: "Be sure brain is engaged before putting mouth in gear." I could change it to something about brain engaged before operating power tools. Well, I guess I could include all tools. Below is a picture of where I stabbed myself with a philips bit mounted in an impact driver. I was thinking about it, wondering if Christ will mention it when I get there. I wondered if he would show me all the injuries at once. OK, sure, weird contemplation, but you were already warned. It reminded me of something similar I thought of years back: what if you could stand in a place, out in the country somewhere, and see every human footprint that ever walked across that place? Like they would be glowing in the twilight. Maybe the oldest ones would have a fainter glow. What would the British countryside look like?
As for my hands, there would be hundreds of nicks, cuts, stabs, and abrasions. Bad abrasions. Figuring that I'm in my fifties, and starting at ten years of age, with at least 3 a year; that would be 150 at least.  OK, the countryside thing is better.
The good news is that I inflicted the blunt stab (it was DRIPPING BLOOD, ooh-gross) while doing another father – child project. I needed a smaller tool box than the one on my truck, but longer than most of the ones that are sold. Here's a picture of one end, but you can see a lot more details at my other site: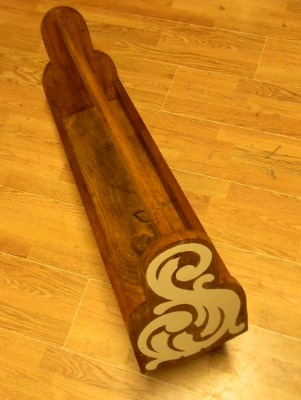 While I'm linking to recent pages at other sites; here's a page I made about an experimental shading method on 23 karat gold:
Gold Leaf on Tribute Locomotive.
Finally, we might get the best looking skies and sunsets of anyplace on the planet. Here's the sunset behind the old barn, with the 1951 Chevrolet Truck in the foreground.